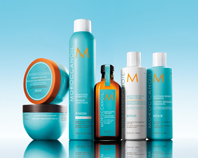 Moroccan-Oil

Moroccanoil has become a haircare industry sensation embraced by celebrities, runway stylists and women all around the world. The Moroccanoil Treatment has been perfected and has extended the line to include solutions for every hair need. The formulas not only leave hair naturally smooth and shiny but also improve its actual condition to make it stronger with each use.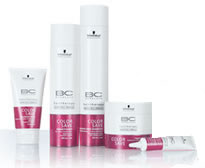 Bona Cure

Did you know that every skin type needs a specific treatment? The same goes for different hair types: each needing specific care. With BC BONACURE we are able to offer you the first personalised hair care program that rebuilds the hair from inside out, for beauty that lasts.



ghd

Stay cool with ghd thermodynamics® protection. ghd believe that hair shouldn't suffer for looking great. That's why we have developed a comprehensive range of products designed to protect all types of hair from potential heat damage.



Schwarzkopf Osis

OSiS continues to drive the world of cutting-edge styling. Every OSiS product is formulated with natural ingredients and vitamins that perform double duty by treating the hair as they style.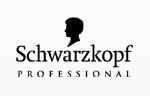 Schwarzkopf Professional

111 years ago, chemist Hans Schwarzkopf ran a small drugstore in Berlin. Today Schwarzkopf ? one of the strongest umbrella brands of Henkel ? covers all products in the categories of hair coloring, care and styling. Thanks to its extraordinary growth over the years, Schwarzkopf ranks among the market leaders.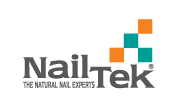 Nail Tek

All nails are NOT created equal and different problems require different solutions. The Nail Tek Nail Program was developed to help you grow and keep healthy, strong, natural nails. This highly personalized system is designed to ensure your success. Each strengthener formulation provides effective nail therapy for specific nail conditions so whatever the condition of your nails, there is a formulation right for you.



OPI

OPI is renowned globally for its Nail Lacquers ? a brilliant, chip-resistant, professional formula available in over 200 fashion-forward colors. With clever names that customers look forward to with each new Collection, OPI Nail Lacquers are beloved around the world, and trusted by professionals. Neither OPI Nail Lacquers nor any other OPI product or service is subject to animal testing.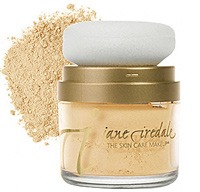 Jane Iredale

The most beautiful cosmetic you can wear is a healthy skin. That's why everything we develop is a true extension of skin care. Our micronized mineral makeup is not just a refinement of normal makeup; it is a new technology. So effective it is recommended by plastic surgeons, dermatologists and skin professionals.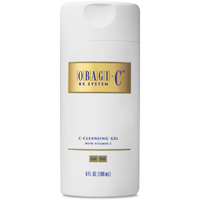 Obagi–C® Rx System Address early signs of skin aging and skin damage with a unique regimen that combines the benefits of both prescription–strength hydroquinone and the power of Vitamin C.

With Obagi–C Rx, you?re on your way to softer, smoother, radiant, and more even skin tone. The Obagi–C Rx System offers the benefits of both prescription–strength 4% hydroquinone and powerful antioxidant Vitamin C to address the signs of skin damage and help restore and maintain younger–looking skin.



Latisse® Eyelash Enhancer Are your lashes thinning as you get older? Latisse® more than doubles lash fullness in 16 weeks. Ask your doctor if Latisse® is right for you.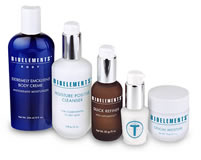 Bioelements

design products that work in sync with your skin. How? By using our Biotype system that precisely targets your exact skin so the formulas can be customized just for you. Now this is important, so pay close attention: the custom-blended Bioelements moisturizer you take home from the spa is created for you alone. Not your friend, not your neighbor – just you. Your environment, your lifestyle, your age, your stress level. It's not rocket science, it's just a whole new way of looking at skin care.



Biofreeze

Biofreeze was first introduced to the world by a medical professional who was searching for a way to help his grandmother manage her arthritis pain. The formula he created consisted of the active ingredient menthol with a synergistic blend of inactive ingredients. The resulting formula offered quick, effective pain relief without the use of prescription drugs.

Today, Biofreeze products are providing relief to countless arthritis sufferers. But the pain reliever's unique, cooling formulation is also comforting to sore muscles and muscle sprains; easing back, shoulder and neck pain; reducing painful ankle, knee, hip and elbow joints and helping to lessen effects of muscular strains.



Biotone

Biotone® massage products offer superior quality massage therapy cr?mes, oils, body lotions, gels, massage accessories, and aromatherapy that are the most trusted and chosen by professionals throughout the nation. Biotone anticipates and responds to the changing needs of therapists and those they serve by consistently introducing new concepts in texture, workability and effectiveness for a wide variety of therapy techniques. The Biotone dual purpose cream and Biotone advanced therapy lotion are perfect examples of how innoventive Biotone products really are and their ability to grow with the industry.



Sombra

provides temporary relief of pain associated with simple backaches, arthritis, strains, bruises and sprains with its unique heating and cooling ingredients.

Sombra Professional Therapy Products are used and sold by thousands of chiropractors, massage therapists, physical therapists, and other health professionals. Our product line includes warm and cool natural pain relieving gels, a rich, multi-purpose massage crème, a therapeutic lotion, a gel oil, ultrasound gel and ultrasound therapeutic lotion, and an instant antibacterial hand sanitizer?all made with natural ingredients to the highest quality standards.